Researchers treat brain cancer patient with skin cancer drug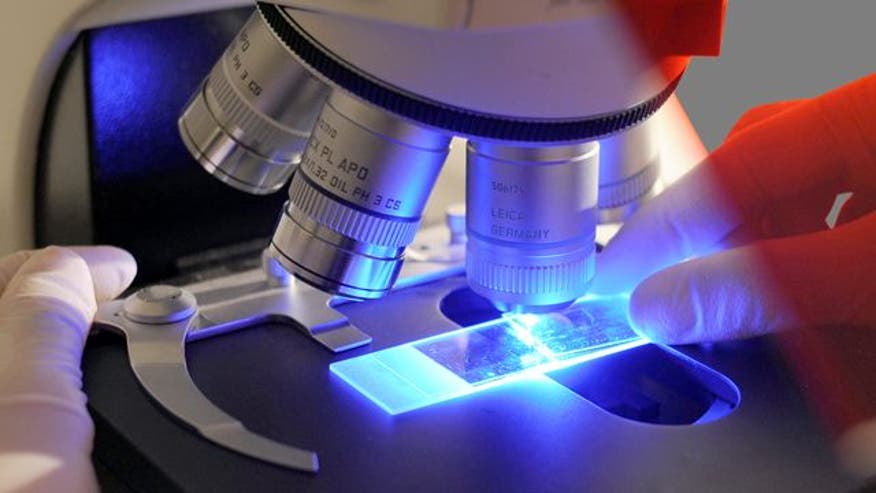 Researchers at Memorial Sloan Kettering Cancer Center (MSK) are exploring a new form of clinical trial called a basket trial, which is designed to examine responses to drugs based on specific mutations in patients' tumors rather than where their cancer originated.
The study, published Thursday in the New England Journal of Medicine, consisted of 122 patients from 23 cancer centers around the world, and participants were diagnosed with either non-small cell lung, colorectal, ovarian or brain cancers. Each patient had his or her tumor genome sequenced so doctors could determine which mutation to target through precision medicine,
according to a news release.
One patient in the study,
MaryAnn Anselmo
, had been diagnosed with stage 4 glioblastoma in 2013. Anselmo's physicians decided to target the BRAF mutation in her tumor, and treated it with a drug recently approved for BRAF mutations in melanoma patients,
TIME reported.
Two years later, Anselmo is tumor free.
"This study is the first deliverable of precision medicine," Dr. Jose Baselga, study author and MSK physician-in-chief and chief medical officer,
said in the news release
. "We have proven that histology-independent, biomarker-selected basket studies are feasible and can serve as a tool for developing molecularly targeted cancer therapy."
"While we can— and should— be cautiously optimistic, this is what the future of precision medicine looks like," he said.
Hyman told TIME
that the basket study focused on BRAF mutations allows for researchers to study cancer patients as a group, despite their different diagnoses. The results found that 70 percent of patients with non-small cell cancer saw their tumors shrink by at least 30 percent in length, with the best response rate among patients with non-small cell lung cancer.
Researchers noted that the results of the study demonstrated that drugs can reach patients beyond the current approved use, but do not work for everyone. They suggest the results show the benefits of basket studies and call for more work to be done with these types of trials.
"One of the things that gets lost when we talk averages and medians is how many patients benefit and for how long,"
Hyman told TIME.
"There is a tremendous range and a concern that promoting the best successes sets the bar very high. But it also lets people know that things are not entirely hopeless, that there are people who have tremendous benefit from therapies and not get completely caught up in medians and averages."
Reposted From Fox News