Jason Statham's The Meg is attacking the home video market with a new special edition 4k Blu-ray Steelbook set ahead of its sequel release.
Zavvi has unveiled this special-edition boxset with brand new Japanese artwork on the cover, available for pre-order for £24.99 ahead of release later this year.
This double-disc collection also includes the short film Chomp on This: The Making of The Meg Featurette, following Statham and director Jon Turteltaub (National Treasure) on set as they filmed the disaster movie.
Other special features included in this Steelbook will be a Creating the Beast film about the special effects works used to create the megalodon shark, as well as another film about shooting the project in New Zealand.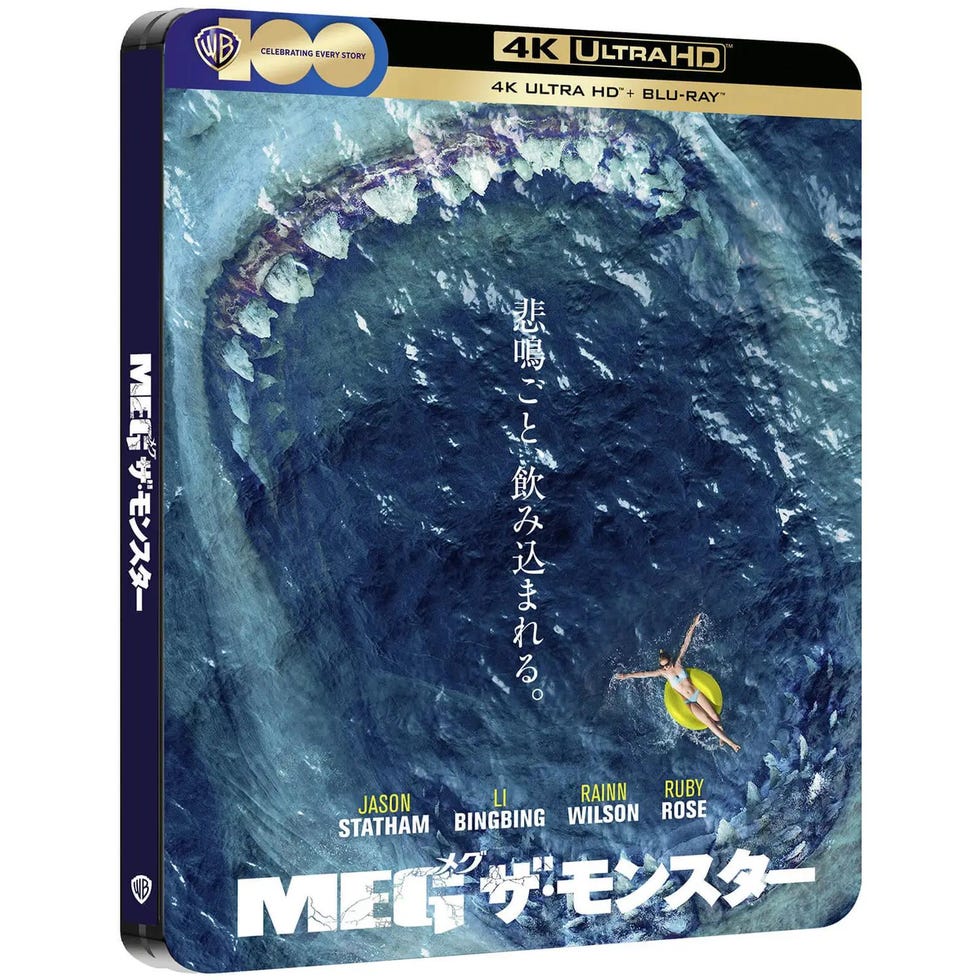 The Meg 4K Ultra HD Japanese Artwork Edition Steelbook (includes Blu-ray)
The Meg was a surprise hit for Statham when it was released in 2018, raking in a hugely impressive $530-plus million at the worldwide box office.
As mentioned, a sequel titled Meg 2: The Trench brings back Fast X star Jason Statham as rescue diver Jonas Taylor for a second encounter with the shark — and some rampaging dinos long assumed to be extinct as well.
The sequel's director, Ben Wheatley, previously hinted at the inclusion of more extinct creatures in his film without revealing any spoilers.
"I don't think I can say at the moment what's going on, the ins and outs of it. But guaranteed, there will be a megalodon – maybe more than one," he told Den of Geek.
Related: How to watch Operation Fortune online at home
The returning cast (including Fear the Walking Dead's Cliff Curtis and The Upshaws' Page Kennedy) for Meg 2: The Trench will be joned by newcomers including martial arts movie superstar Wu Jing, Snowfall's Sergio Peris-Mencheta and Luther's Sienna Guillory.