Exec starts WWE rival 'Wrestling Revolution'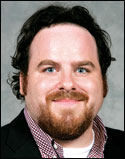 Katz
What started out as frustration has evolved into a business.
Jeff Katz, a former Fox and New Line exec who worked on "X-Men Origins: Wolverine" and "Freddy vs. Jason," will start lensing "Wrestling Revolution," a 13-episode wrestling series that Image Entertainment has come aboard to distribute via e-tailers like Apple, Amazon, Hulu and Netflix before packaging it as a DVD in North America.
After growing increasingly disgruntled with the plotlines of WWE's TV shows, Katz reached out to wrestling fans on Twitter to gauge whether they'd be willing to help raise $100,000 to fund "WR." Katz hit the mark June 22, receiving coin from 182 contributors after starting to seek pledges May 6 through Kickstarter.com.
Production on the series begins in October in Los Angeles.
Katz says skein will revolve around a group of 22 wrestlers in a storyline with a three-act structure -- something he said has been impossible for WWE to do with its two weekly series, "Monday Night Raw" on USA Network and "Friday Night SmackDown" on Syfy, given that the shows air 52 weeks a year without breaks.
"The actual storytelling and production structure of wrestling today doesn't lend itself to telling complete stories," he said. "People who are willing to sample ("WR") will get something that, at the very minimum, that will have a complete storyline, like a comicbook," said Katz, who has also created graphic novels including "Booster Gold" at DC Comics.
Katz has enlisted music composer Brian Tyler ("Fast Five," "The Expendables") to provide the soundtrack for "Wrestling Revolution," Gary Frutkof ("Shoot Em Up," "Hawaii Five-0," "Prison Break") to handle production design, and Colin Strause, co-founder of f/x shop Hydraulx ("Battle: Los Angeles," "Iron Man 2"), to assist with the visuals.
Project was born "out of my rants on Twitter," Katz said. "I realized that as a longtime wrestling fan, I was watching (WWE's shows) out of force of habit for the past several years."
With a small budget, Katz sees "WR" as more of an indie film than a TV show. The way it will be distribbed will also take advantage of newer digital methods.
"I'll never compete with WWE in terms of their cash reserves, their history or scale," Katz said. "The only way I can do this is by doing something that's creatively different," which has meant "using the tricks that I learned from 12 years in Hollywood."
"I'm not claiming I won't screw it up, but at the minimum it does offer something different from what we get 90% of the time on television."
Katz started his career at Ted Turner's World Championship Wrestling, which WWE later purchased, so "anyone who knows me probably will not be surprised that I'm doing this," he said. "I owe my career to wrestling. I'm the guy that had the big Rick Flair and Hulk Hogan belt hanging next to movie posters in my office."
Katz thinks he already has an audience for "WR."
"Wrestling fans are a unique group in that they're hard to get to watch shows before or after wrestling. But if it's wrestling stuff, they're hardcore."
Contact Marc Graser at marc.graser@variety.com