Female writers, directors, and producers were pioneers of the silent-film era—but were pushed out of the industry as its influence grew.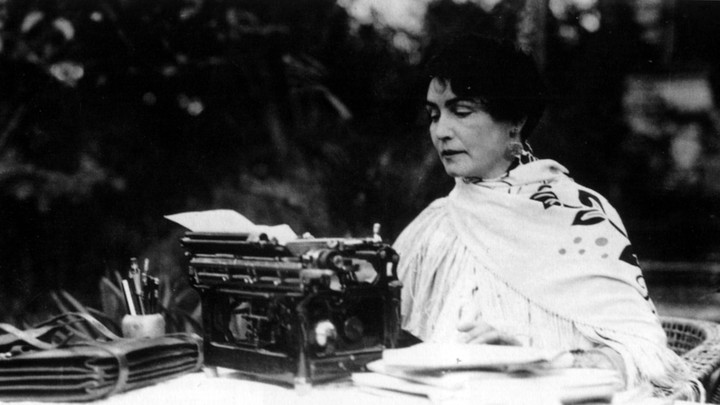 HULTON ARCHIVE / GETTY
Given the dearth of women among this year's Oscar nominees for writing and directing, not to mention behind the camera in Hollywood at all, you may be surprised to learn that before 1925, during the silent film era, women wrote the outlines for roughly half of all films. In fact, a great many women were behind the camera in those days—producing and directing films, and running studios. Women also pioneered much of the film technology that still exists today—only to be pushed out of the burgeoning industry once its influence and moneymaking potential had become more widely recognized.
When the writer and satirist Dorothy Parker and her writer husband, Alan Campbell, moved to Hollywood and signed contracts with Paramount, she was paid four times as much as he was. Frances Marion, who would go on to become the founding vice president of the Screen Writers Guild, was the country's highest-paid screenwriter in the 1920s and '30s; more than 100 of her scripts were made into films, and in 1930, she became the first woman to win an Oscar for writing. Lois Weber, a prolific screenwriter and director, in 1917 became the first woman to establish and run her own film studio. The year before, her wage as a director was the highest in Hollywood.
Read more