FREE New Thriller from David Angsten ~ Nov. 12-14 only!
---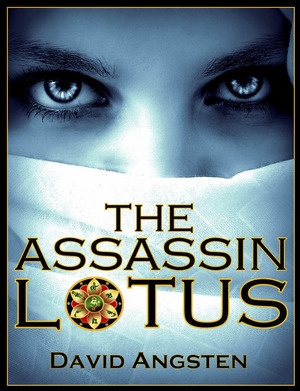 What secret might empower a man to overcome all fear?


Jack Duran, a young American travel guide indulging a broken heart in Rome, never thought the lotus plant he grew from a seed was anything more than just another pretty flower. But when it draws the attention of an intriguing Indian businesswoman, men with knives soon arrive wreaking bloody havoc. The lotus, it turns out, holds a long-coveted secret, a mystery harking back to the beginnings of Hinduism and Buddhism—and to the ancient origins of terrorism.

Pursued by a fanatical Islamist assassin, Jack flees in search of the man who sent the lotus seed, the ethno-botanist Daniel J. Duran—a notorious and shadowy researcher who happens to be Jack's brother.Together with Jack's lost love, the alluring Dutch archaeologist Phoebe Auerbach, Dan has mysteriously vanished into the sands of Central Asia.

Following their trail along the legendary Silk Road, Jack eludes a fatal web of ruthless spies and killers, racing against time and his merciless adversary to uncover a long-lost secret of enlightenment—and battle the resurgence of an age-old terror.
---
Order

The Assassin Lotus

FREE at the following links:
The trade paperback is available for purchase at a discount here:
Author's request: If you enjoy
The Assassin Lotus
, please let other readers know by writing a review on Amazon HERE.
---
Forward this message to a friend

For more information on David Angsten's books, visit his website DavidAngsten.com, his blog davidangsten.blogspot.com, "like" or friend him on Facebook, and follow him on Twitter @DavidAngsten.