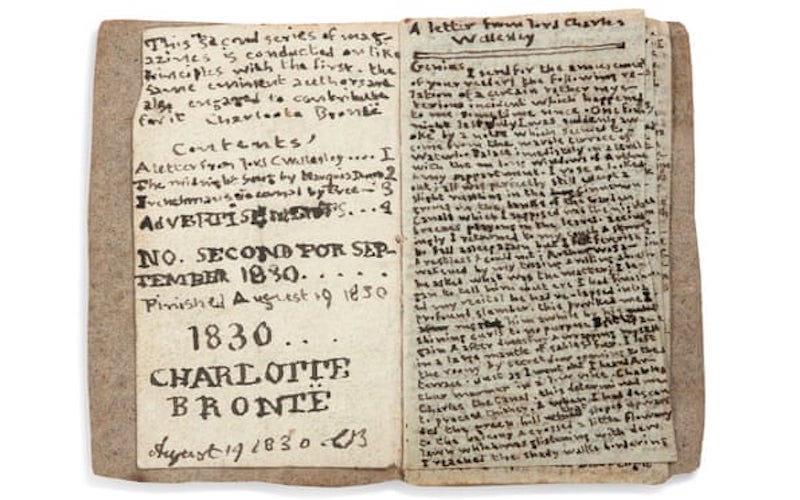 After "years of chasing [it]," the Brontë Society has at last acquired the last in a series of very tiny books that Charlotte Brontë wrote in 1830, when she was 14. The Society paid €600,000 for the book at auction, after losing out on it to an "investment scheme" in 2011. This time, the Brontë Society received public donations thanks, in part, to an appeal from Dame Judi Dench.
The book measures 35mm x 61mm, and was part of a series of six entitled "The Young Men's Magazines" (one of which has been missing since 1930). The books were written for the Brontë siblings' toy soldiers (adorable), and the most recent acquisition contains three handwritten stories.
All five surviving tiny books will be reunited at the Brontë Parsonage Museum in Yorkshire. Tiny congratulations to all!
[via
The Guardian
]