Aries Fire: by Elaine Edelson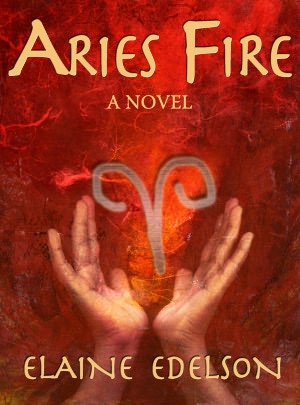 A respected woman of her day, Hypatia taught students in Alexandria, Egypt about astrology and mathematics. Slaughtered by Christians and dumped in front of her house, she left behind a legacy that affected many scientists and scholars. In Edelson's novel, "Aries Fire" Hypatia also left behind a stubborn, fiery bastard daughter: Seira. Worried that Hypatia's murderers will come after Seira, Theon, her grandfather, quietly and quickly smuggles her out of Egypt. Seira is suddenly thrown into a world where civility and rules no longer cater to her whim. Sailing on a merchant vessel, she meets a handsome sailor, Alexander. While fantasizing about their future, Seira is unexpectedly secretly escorted off the ship and joins forces with a quirky elderly woman named Kiki and a Jewish rabbi, Isaac. This all happens within the first two chapters! Juggling her love for two men, Attila (the heir to the Hun throne) and Alexander, Seira also struggles to accept her role as her mother's daughter and find her father, a secret hidden by her unwed mother.
"Aries Fire" is filled with twists and turns and develops into a love story with an unexpected ending. Edelson creates a main character that the reader learns to love. As the novel progresses, the reader witnesses a stubborn, cocky teenager mature into a wise and patient woman. Seira makes rash decisions that the reader will most likely not agree with, but Edelson adds these into the plot to show the growth and evolution of Seira's personality. While graphic in detail and a slow beginning, Edelson picks up the pace when Seira meets Attila, a prince in the Hun community. The chapters are extremely long, spanning more than forty pages at times, and while I disagreed with the ending (we all attach ourselves to specific characters that we wish would triumph in the end), this book certainly surpassed my expectations. I certainly will be looking forward to reading Edelson's next creation!
Aries Fire is available for purchase at Barnes & Noble and other places books are sold.