OFF-HOLLYWOOD: The Five Best Indie Movies To See This Month
This may be the first summer movie season where box-office results in China and Russia mean more to Hollywood than the domestic returns. That's not good news for those of us who crave movies for mature audiences, as those mushrooming new markets seem especially hungry for superheroes, special effects, and 3-D.
On the other hand, the report from last month's Cannes Film Festival was bullish about indie movies, with buyers spending more money than they have in recent years. That spells hope for filmmakers who have interesting stories to tell and don't have multimillion dollar budgets.
As for the here-and-now, even during summer months it's possible for discerning moviegoers to find adult fare if they're just willing to seek it out. Here are my picks for June.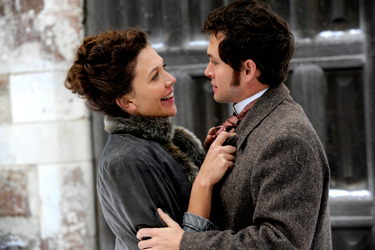 The movie that purports to chronicle the invention of the vibrator is, in fact, a sassy, irreverent comedy about sexual repression in Victorian England. Hugh Dancy plays a young doctor with forward-thinking ideas who winds up working for straitlaced (and straight-faced) physician Jonathan Pryce, who treats a female condition he calls "hysteria" with the artful use of his finger. Maggie Gyllenhaal, Felicity Jones, and Rupert Everett costar.
You'll find my full review HERE.