We often talk about literature as if it were some kind of magic thing—like it could be conjured without effort, if only we could arrange ourselves in a certain fashion, eat the right breakfast, perform our ablutions just so, organize our desks like our favorite writers, copy their daily rituals. Unfortunately, writing is hard, no matter what you do. When you're working, you have to be a mercenary, taking whatever space you can get, doing whatever works on that day. But when you really love a novel, there's still something mysteriously satisfying about seeing where it was made—it's kind of like making a pilgrimage to where your lover was born and raised. It doesn't mean anything, exactly, because you don't believe in magic, and yet it does. At the very least, it's fun. So for our mutual enjoyment, I present the places where some of literature's most beloved works were written: some beautiful, some dark, all apparently capable of inspiring greatness.
Edith Wharton

famously did most of her writing in bed (longhand, in the mornings, with her dogs). In her bedroom at The Mount, she wrote the book that would make her famous, The House of Mirth, as well as Ethan Frome, dropping each finished page to the floor for her secretary to pick up, organize, and type.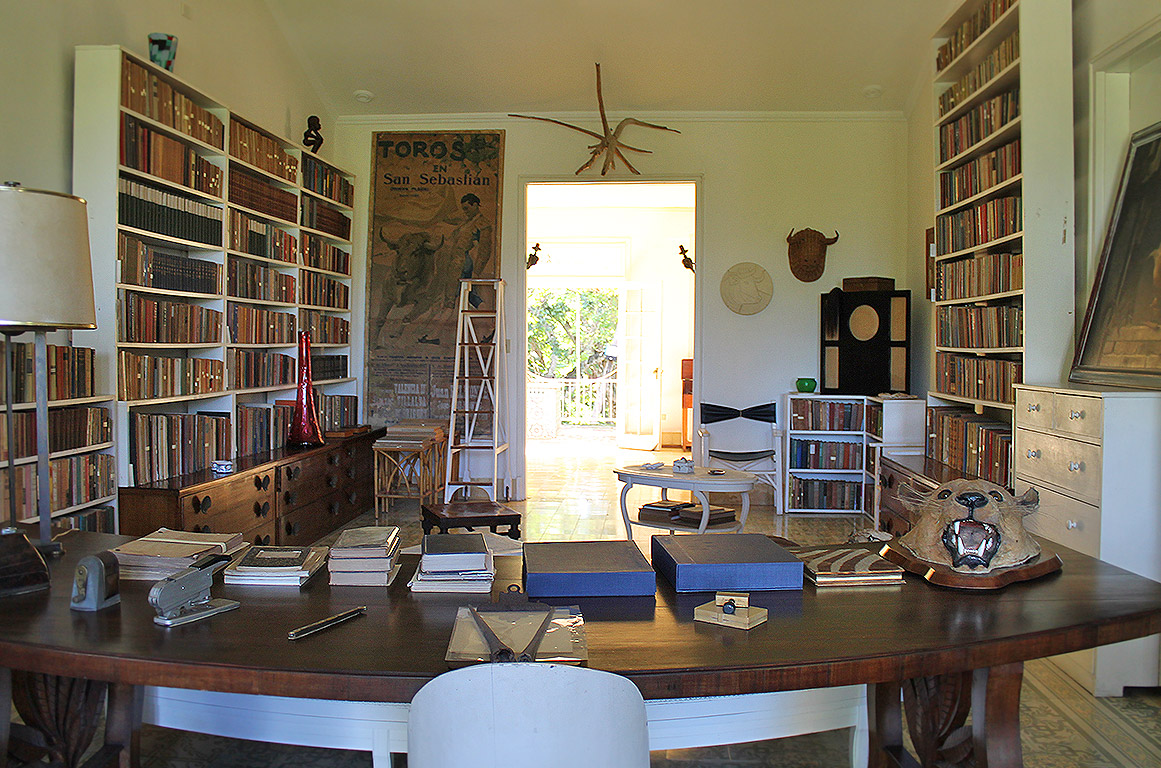 In Finca Vigía, his house in Cuba, built in 1886 by the Catalan architect Miguel Pascual y Baguer,

Ernest Hemingway

wrote seven books, including For Whom the Bell Tolls, A Moveable Feast, and

The Old Man and the Sea

, among others. He wrote in the library, which Roxana Robinson describes as "a long, pleasant, high-ceilinged room, lined with tall bookcases. In front of the windows is The Desk, huge and magisterial, about ten feet long and three feet wide, and curved like a boomerang. It's made of dark polished wood, with carved supports at each end. Hemingway sat in the center, the ends curving forward."
Like Ernest Hemingway and Ian Fleming,

Agatha Christie

frequented the Pera Palace Hotel in Istanbul, Turkey. Her favorite room was 411, and it was here that she reportedly wrote the bestselling Murder on the Orient Express. It's been refurbished since that time, of course, and updated with Agatha Christie-themed art. On the plus side, while the real Orient Express no longer runs, the hotel still stands, and you can actually stay there, in the very same room as your favorite crime writer.