EVERY PRECIOUS THING Now Out!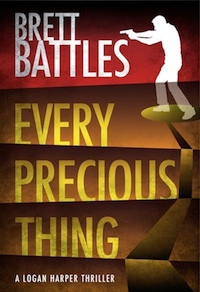 It was supposed to be a fun weekend, a celebration of a marriage and growing family. Alan Lindley couldn't have been happier...until his wife Sara disappeared.
Asked by a mutual friend to help look for her, Logan Harper is sure he'd discover a wife who simply wants out of the marriage.
What he finds instead is a woman who didn't exist, a diabolical plan, and people who would do anything to keep it a secret, including taking the life of the person most important to him.
What would you do for those precious to you?